Why book with NiceFlats?
NiceFlats is your full service partner for short term rentals
We rent fully furnished flats & apartments in Austria and start where AirBnB leaves off: Quite apart from the fact that we like to pick you or your staff up from the train station, we offer cleaning service and you will get a decent company invoice with VAT, which you can also pay by credit card.
We live up to our name, NiceFlats are really really nice 😎
Having operated our beloved flats for many years now, we know exactly what you value:
​One contract – one contact
All inclusive – no additional costs
Flexibility in every way
We create stability, we stand for values, we take responsibility, we love and live trust.
​
Included services: Post / package reception, rental laundry according to desire, pick up from the station, intermediate cleaning against surcharge.
Nice Flats
Our homes are NiceFlats certified, completely furnished and have an awesome kitchen which is fully equipped.
No matter if you look for a delegate home or a trainee flat, our flats
are located near the public infrastructure
are located near major employers
are fully equipped
are 40 to 102 sqm in size
are equipped with high speed WiFi
have at least 1 parking space
are completely furnished
have a washing machine
have a fully equipped kitchen with microwave and oven.
While Austria became a very important business location for international employers, we decided to start NiceFlats. The demand for non-serviced apartments (no breakfast, no intermediate cleaning) has increased rapidly in recent years.
Nice hosts!
Our Hosts are commited to welcome you in your new home in the distance.
They are open for any questions about the city or the flat. Also questions about daily needs and shopping opportunities are very much welcome. It only depends on you if you ask at arrival or upfront.
We at NiceFlats have a codex and we certify every single flat. This means we brief our hosts and give them an idea of how to support our guests in the best possible way. They try to respond immediately or at least on the same day depending on the urgency of your request. The preferred way of communication is Whatsapp, to keep it as easy and quick as possible.
You lost the keys? No problem our hosts will help you in getting new keys and support you during the whole process, so that you can still focus yourself on your ongoing project. You have difficulties at arrival or can´t find the flat? Don't worry just contact your host upfront and he can pick you up or call him that he can describe you the way.
Nice Feeling
We don't connect you with a landlord! Much better: we connect you with a host!
Our mission is to give you a home away from home – and complete our concept with concierge services.
As NiceFeelings we mean the moment by turning the key to the right, entering the temporary apartment for a short time, hanging the clothes in the closet and settling on the comfortable couch and just enjoying the simplicity of modern and stylish living.
From your booking to your departure, you will feel the NiceFeelings. Simplicity, competence, service and the best know-how about the region, bundled in a permanently accessible contact to make your stay as comfortable as possible.
Upon arrival at the selected NiceFlats apartment you will notice a lot of attention to detail. The fragrant bedding, freshly shaken and perfect for your first impression, pulled into shape. The stylish decoration and details to help you feel comfortable and at home right away. You will open cupboards and be amazed, but we also thought of everything that you might need.
Hans is a wonderful and a very considerate guy and he takes good care of his clients. I'm on STA for Infineon and he was very useful in finding temporary housing for 6 months. In times, he was more concerned about my relocation and I was 🙂 The prices are very reasonable and he ensures that your preferences are well taken care of. Very approachable! Highly recommended if you are moving to Villach for work or pleasure.

Kaisar Ali


May 7, 2019

A very nice apartment. Complete with all stuff and very clean. Such a glad to stay at this apartment for ~3 months. Located at perfect location, near to workplace, Spar supermarket and downtown. Love to stay here. Thanks for great service provided and have a nice day onwards 🙂

samsuddin nur syuhada


April 22, 2022

Hans is a wonderful and a very considerate guy and he takes good care of his clients. I'm on STA for Infineon and he was very useful in finding temporary housing for 6 months. In times, he was more concerned about my relocation and I was 🙂 The prices are very reasonable and he ensures that your preferences are well taken care of. Very approachable! Highly recommended if you are moving to Villach for work or pleasure.

Kaiser Al


May 7, 2019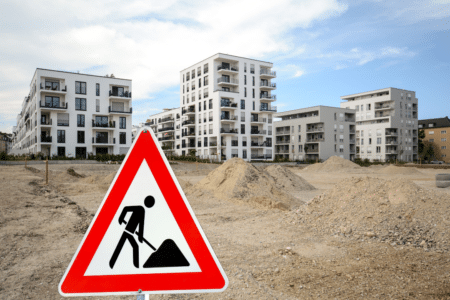 Villach, the Mediterranean city on the border with Italy. The picturesque town of Villach is located on…