Furnished apartments for companies, trainees and professionals in Villach
We rent fully furnished flats & apartments in Villach.
NiceFlats

Villach

– Furnished flats & apartments in Villach
Book apartments and furnished flats in Villach online with NiceFlats – modern & stylish living!
We rent fully furnished flats & apartments in Villach and start where AirBnB leaves off: Quite apart from the fact that we like to pick you or your staff from the train station, you will get a decent company invoice with VAT, which you can also pay by credit card. We live up to our name, NiceFlats are really really nice.
​Having operated our beloved Aparthotel in Warmbad for many years, we know exactly what you value:
One contract – one contact
All inclusive – no additional costs
Flexibility in every way
Villach is interesting for business customers because of its international companies. Nice Flats is therefore perfect for this target group. The business apartments with kitchen in Villach promise the ideal place for the "short-term rent" – here you can cook even once and is not dependent on the daily restaurant visit. A microwave, oven, kettle and coffee machine are found in each apartment. The apartments are also near the public infrastructure and the largest employer.
"We booked an apartment and several rooms for our employees. At NiceFlats, service and professionalism really come first. Mr. Zollner and Mr. Maric were always friendly and quickly reachable, they always found a solution for our constantly changing need for rooms. We would definitely recommend NiceFlats." – epoflor GmbH
"Over 30 employees with ongoing fluctuations for more than 1 year. The Niceflats team was always able to provide units at short notice with the right service. Thanks for that! We can only recommend you! " – Cleanroom Consulting
"We were urgently looking for 4 units for 12 employees. Mr. Zollner and Mr. Maric immediately made units available to us. Very competent and professional. I can only recommend them." – IMC Electric GmbH
"Our team was very happy with the units. The check-ins, some of them late in the evening, went really well. Great value for money!" – Peter Bezak Montage
"It was our first time in Austria on a construction site. Niceflats quickly offered us the right units. Uncomplicated and simple." – DC Montage Gmbh
Apartments In Villach.
Tipps.
The weather in Villach is temperate.  In the south of Austria, near to the Alps the summer months are quite hot but moist and the winter months are cold and dry. July and August are the months with the hottest temperatures with an average of 24°C. This is an overview over the weather of the next 6 days in Villach
The public transport in Villach is really well developed as Villach is getting more and more important for big companies.  The whole public transport concept is constantly improving. As Villach has always been an important transportation hub for Austria and all neighboring countries, the train connection is very good and pretty well clocked to all possible destinations. A lot of international rails & rail traffic comes together in Villach. The bus transport makes is possible to live in Villach without car. As the bus operator even opened special bus lanes in summer to reach all the lakes and in winter to reach all skiing resorts, you do not need a car in Villach. Three very important European highways come together in Villach so all important & near cities can be reached easily! It is really convenient to start journeys from Villach. Villach has no airport, but you can easily reach one of the surrounding & well connected airports like Klagenfurt, Graz, Wien, Munich, Ljubljana or Venice. With this widget you can find all train connections to Villach:
The surroundings of Villach are excellent. As Villach is the most southern province of Austria, the Italian and the Slovenian border are just a few minutes away. Which actually means that Italian Pizza is just one footstep away 🙂 Villach is famous for its beautiful lakes with drinking water quality, making every vacation to a highlight! As a city near the Alps you have endless options of great mountain bike & hiking tours. The Italian beach is only 1,5 hours and the Slovenian beach about 2,5 hours away. The landscape combines mountains, valleys, lakes, rivers, the city itself and the big countryside. In Villach-Warmbad you will find the KärntenTherme with its big SPA area including fitness area and outside pool. Additionally Austria has a great social and healthcare system and the live in Villach is very affordable compared to bigger cities in Austria.
Villach offers a variety of indoor & outdoor sport possibilities as golfing in Finkenstein, climbing & hiking in the mountains, the great Alpe Adria bike trail, swimming in the summer in the lakes and in the winter in the KärntenTherme, skiing & hiking in the winter. If you love sports, you will definitely find your heaven on earth in Villach with a high level of living-quality.
Here is an overview of the possible activities:
And of course, there are many great gyms in Villach in the respective districts!
Villach is a hotspot for events in Carinthia, with the European Bike week, the Villacher Kirchtag and the Villacher Fasching some major events of Austria take place in Villach. But the nice surroundings are only one reason, Villach offers the perfect foundation for great stages for all kind of events! Here is a great overview of the next events in Villach:
Apartments In Villach.
For Students.
Carefree package for NiceFlats student apartments in Villach
If there are any problems, the WhatsApp concierge is always on hand to help and advice. An all-round carefree service that meets the demands of fast-moving time. Due to the FH location in Villach, many students are looking for an internship in Villach. Trainee programs are usually limited in time and so there is a problem with finding a flat just for students who are not in Villach at home. NiceFlats offers the ideal solution – fully furnished apartments in Villach for trainees and students without long-term leases and security deposit. A contract for everything and no hidden costs. By a simple key handover, a quick collection is possible. The students are free and can leave the student apartment without much effort after an internship. The optional end-of-stay cleaning team also saves time when moving out. Many Villach-based companies, such as Infineon or 3M, offer attractive trainee programs. This is a great way for students to look behind the scenes and gain a foothold in their future dream business. For some internships, supervision of the bachelor's or master's thesis is also possible. Young people start a successful career during their studies. Trainees are also very valuable for companies because they increase the attractiveness of young, talented people and can retain qualified personnel in the long term.
Apartments In Villach.
For Relocater.
Relocation Service Inquiries for furnished apartments in Villach? Exactly our thing! – NiceFlats is, when individuality becomes standard!
We believe that relocation service means more …
"… it's Monday morning and you've received 3 mails of recently relocated high potentials over the weekend, reporting that in serviced flat # 1 the cooking spoon is missing, in serviced flat # 2 there is not enough room for the many suitcases and in Serviced Flat # 3 the bulb in the bathroom has broken…"
…we've heard of these issues, we know that you have no time to deal with these kind of things. We created NiceFlats to counter these problems! Work with NiceFlats and care about the important things while we care about the details on site!
Ahhh… Yes, sure we also offer the standard features for relocation companies.
Discounts for managed housing programs
Quickest response time in the industry. Dedicated account management
Apartment availability in real time
Best available and detailled apartment descriptions
We focus on professional accommodation so you can focus on the actual relocation process.
We know exactly how much time and energy it takes to manage the relocation process of a person or family. Whether as a relocation office or part of a relocation team, there are an incredible number of things to get done. NiceFlats.net offers individual support for a perfectly adapted housing solution for your clients. Noise and unexpected surprises are a thing of the past, we rely on complete transparency. While Niceflats takes care of the housing, you can take care of the really urgent things.
Accommodation management solutions that are perfectly adapted to your requirements
Our relocation partners enjoy the benefits of having their own NiceFlats service team working for years in temporary accommodation. We know the wishes of your clients and have put together experts for different cities for you. With our individual housing management solution and the large network of partner landlords, we can also manage large inquiries. Every NiceFlats.net apartment went through the NiceFlats quality test, so we can make sure your customers get what they expect and what the ad promises.
Apartments In Villach.
For Companies.
We have the know-how, service and flats you need
NiceFlats is ready to do business. We are currently helping over 50 companies in Austria with their corporate housing needs, providing uniquely customized solution. Do your needs extend single apartment? We can help to simplify your housing program. Our staff works in all major cities in Austria. We ensure seamless move-ins, easy service request submissions and standardized reservations, billing and reporting systems.
We provide some of the most beautiful, high-quality and unique corporate accommodations in Austria.
Whether your stay is long or short term, we have a variety of quality and comfortable temporary housing options that are available for you.  If you're concerned about cost, our serviced apartments offer outstanding value. A well-equipped kitchen allows you to save money if you choose to avoid dining out. In addition to the kitchen, our serviced apartments offer very stylish furniture, high-quality bed linen, towels and toiletries and first-class home entertainment including Internet.
We also offer international travelers the following:
• WhatsApp concierge in most locations
• Location information (closest restaurants, shops, grocery stores, etc.)
• LocalGuide
We provide a personalized relocation service to individuals and corporate clients who are planning on moving to Austria. Select from furnished studio, one, two or three bedroom apartments or townhouses for your short or long term stay. We coordinate all the details, ensuring that you find an apartment that fits your precise requirements. As soon as you contact NiceFlats, you will be assigned an agent who will assist you throughout the whole relocation process. Initially, we will ascertain your exact requirements in order to facilitate our search. Once we have analyzed your requirements we will search our proprietary database as well as conduct a search with other Austrian agencies and property managers to create a shortlist of possible options.After preparing a list of suitable properties, we will arrange a mutually convenient time to show you the residences that interest you the most. At this point we will begin processing all the necessary paperwork.
So why not let us do all the hard work for you? All it takes is one phone call to us! It really couldn't be easier.
Apartments In Villach.
For Assemblers.
Rooms, apartments and flats for workers in Villach have become more and more important as Villach is growing rapdily! Villach is located in Carinthia. As we already accommodate a lot of assemblers, fitters, project workers in Villach we know exactly what you need! We keep the process short and simple so you can focus on your building site in Carinthia.
Your company is in the building/construction industry or has projects with workers on site. We are the right partner for accommodation. Our flats / shared flats / furnished apartments / rooms are the perfect location for your company. We take care about standards and requirements for living when equipping flats and also take special requests into account. We live up to our name NiceFlats by setting a standard for accommodation and supporting our guests.
Your workers well-being is our goal. Happy staff works better and faster. Therefore let us support your projects and construction sites by ensuring the happiness of your workers.
We offer fully equipped and standardized flats / shared flats / furnished flats / rooms for every need. Highspeed Internet is a must for our local hosts. Bath room and Kitchen must be fully equipped. Just message us with number of person, duration, budget, reason for stay and location. We will respond as soon as possible to support you with the best fitting accommodations for your booking request.
We do care about customer service and response time. We ensure you a quick and easy process from first enquiry up to signing the contracts. Transparency through the whole process is very important for us. We are already waiting for your enquiries! We are your hotel alternative with better price-value delivery.
Apartments In Villach.
With Dogs.
We offer flats / shared flats/ furnished apartments/ rooms also for dog and animal owners / families. We understand that dogs / animals are part of the family and therefore we try our best to find also here the best fitting accommodation for your requested location. In Carinthia we offer several opportunities in Villach / Klagenfurt and also close to Lakes or with direct lake-view. Our Hosts are briefed and understand that pets are important and a part of the family.
Please when requesting a flat make sure to note that you have pets and afterwards just send us an image so that we can talk to our hosts and prepare everything for your arrival. We give our best to live up to our name NiceFlats 🙂
Frequently Asked Questions
Is it possible to bring my dog to the furnished apartments in Villach?
Unfortunately, dogs and other pets are not allowed in most short-term rental apartments in Villach. Our furnished apartments with bedroom, bathroom and kitchen not only offer new equipment for your smooth stay for short-term rental in the Draustadt. In addition, the apartments in Villach convince with different room sizes, which are specially tailored to the needs of companies, fitters and project workers. The apartments can be used both as single rooms and shared flats and thus offer all the comfort that professionals need during their stay in Villach. Unfortunately, in order to be able to guarantee this modern standard in the future, all pets such as dogs and other four-legged friends usually have to stay outside. If you still want to bring a pet, please contact us in advance. We will try our best to find you a suitable apartment in Villach!
Is there a laundry service for the furnished apartments in Villach? Where can I do laundry?
The simple answer is: in all furnished apartments in Villach you have the option of doing your laundry or using a laundry service if you wish. Only the way can differ depending on the location and the selected equipment features. Basically, we guarantee a high standard in all accommodations: microwave, stove, coffee machine, kettle, cutlery, dishes, pots and other utensils are of course available in all accommodations and included in the rental price. Many apartments have a basement compartment in the residential complex where you can use a washing machine. We would be happy to clarify which features your personal apartment in Villach has in advance in a personal conversation!
What is the maximum time I can stay in the furnished apartments in Villach?
Our many years of experience show that the length of time our tenants stay in Villach is just as varied as our furnishing categories! Whether you are a fitter, project worker, company or student interested in a short-term apartment in Villach – we at Niceflats see ourselves as a reliable partner who attaches great importance to flexibility. Therefore, you are not tied to any long-term contracts with us, you do not have to pay a deposit, and you can enjoy all the advantages of your furnished apartment in Villach. Because our all-inclusive price keeps what it promises: The rental price for the apartments in Villach includes electricity, water, heating, operating costs, high-speed Internet and even a parking space in Villach for short-term rental. If you have specific questions about the duration of your stay in Villach, we will be happy to help you!
I am a student and would like to use a furnished apartment in Villach. Is it possible to move out during the summer months and use the apartment again in the fall?
Yes! Niceflats helps students to make the exciting life during their studies as pleasant and carefree as possible. Therefore, there is no commitment for students, but short-term living in Villach with an optimal price-performance ratio. Sometimes plans change at very short notice: if there is an exciting holiday job with internationally known companies such as Infineon or in the Villach Technology Park during the summer months, the furnished apartments in Villach can of course still be occupied.
I prefer a quiet area. Where are the furnished apartments Villach located? What opportunities does the area offer?
Small apartments from NiceFlats in multi-party houses can be found in the most important districts of Villach, such as Perau, Warmbad, Völkendorf and Villach Auen. But we also offer furnished apartments in Vassach up to the Ossiacher See and Faaker See. Although fitters and project workers travel to beautiful Villach mainly for work, the Draustadt and its surroundings offer fantastic destinations for leisure activities and day trips. Villach is only a few kilometers away from Italy and Slovenia, while Carinthia's beautiful lake landscape can be reached in just a few minutes by car. Especially in summer, the almost two-hour drive to the Italian sea coast from Grado or Lignano is a must, while the architecturally impressive Kärnten thermal baths ensure pleasantly warm relaxation in winter.
Is a parking space included in the Villach furnished apartments?
We attach great importance to providing furnished apartments in Villach for short-term rentals in a wide variety of equipment categories, which also have their own parking space for your car. Most residential complexes offer you your own parking space directly in front of the front door, which you can use for your car. In addition, there is also the opportunity to safely store your bicycle or e-scooter in the residential complex. When it comes to mobility, nothing beats maximum flexibility for Niceflats!
Is high speed WIFI guaranteed in the furnished apartments in Villach? Who can I contact if something doesn't work?
In our apartments, all operating costs such as electricity, water and heating are already included in the rental price. No deposit and no hidden costs. Of course, high-speed Internet including stable WLAN is also part of our service as standard. The new and fully furnished accommodations have internet in all rooms, which is suitable for working on the PC as well as video streaming in the well-deserved end of the day. However, should technical problems occur, a local contact person is available to solve the problem.
I would like to accommodate some of my company's employees in the furnished apartments in Villach. How many apartments are available?
We are currently supporting 50 companies in Austria in their search for furnished company apartments for short-term rental for their employees. Our apartments in Villach are also used by numerous companies that need accommodation for their employees. With Niceflats you can quickly and reliably find a large number of accommodations that you can also move into at short notice. It doesn't matter what you decide or how many employees you want to accommodate in our furnished apartments in Villach: Use the accommodation as a single room or shared flat, which offers an inimitable price-performance ratio with numerous rooms, balcony, kitchen and parking space! We look forward to your inquiry!
Is it possible to bring your own furniture for a long-term stay in the furnished apartments in Villach?
Niceflats Villach offers students, fitters, project workers and companies a comprehensive all-in-one package with a diverse selection of furnished apartments in Villach for temporary rent. For this reason, it is unfortunately not permitted to exchange permanently installed furnishings and furniture. However, this does not mean that there is no room for individual development! On the contrary: we are convinced that we can convince you of the modern and stylish flair of our rooms. Because the fully equipped apartments with kitchen, bathroom and bedroom promise the perfect home for both short-term and long-term rent. Best of all: You can move into the fully furnished apartments in Villach without long-term contracts or a deposit at a fair total rent.
I will be working near Villach and I don't have a car. What public transport options are available near the furnished apartments Villach?
Thanks to their excellent location, all apartments in Villach are ideally connected to the public transport network. All company locations can be reached quickly with your own car, but you can also easily reach the most important hotspots in the city center by train, bus, bicycle or e-scooter. Because the city of Villach has been able to establish a comprehensive bus line network in recent years, with which you can reach your destination in Villach and the surrounding area in the shortest possible time, even without a car. Of course we know that every fitter or project worker has different preferences. We therefore recommend that you contact our Niceflats team in advance – in order to find your personal dream apartment based on your idea of ​​mobility!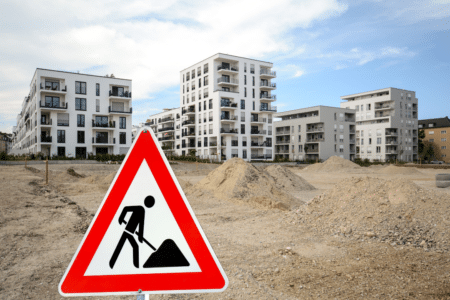 Villach, the Mediterranean city on the border with Italy. The picturesque town of Villach is located on…