Furnished apartments for companies, trainees and professionals in Klagenfurt
We rent fully furnished flats & apartments in Klagenfurt from 30+ nights
NiceFlats

Klagenfurt

– Furnished flats & apartments in Klagenfurt
Book apartments and furnished flats in Klagenfurt online with NiceFlats – modern & stylish living!
Are you looking for a fully-furnished apartment in Klagenfurt? NiceFlats can help you! We are renting top equipped apartments and flats in Klagenfurt.
We offer you apartments including a kitchen, washing machine, Netflix, high-speed internet and more. If you need anything else, we'll be happy to help you. It's no problem to pick you up at the train station or the airport and take you directly to your new home.
Our concept is to make your stay as easy as possible. That's why we are offering a special all-inclusive package to you. Just one invoice, no deposit and no additional costs. Each apartment is quick and easy to reach by public transport, which makes it perfectly located, if you're on the way to your workplace or just want to visit any other location.
Either you are planning a private, or a business stay in Klagenfurt – with NiceFlats, you have the perfect partner. We look forward to welcoming you to your NiceFlat.
Short-term rental in a prime location: "NiceFlats" apartments in the Klagenfurt area
If it is a long-term or temporary move for personal or economic reasons, with "NiceFlats" apartments you can transform your short stay in Klagenfurt into a real feel-good experience! Our serious housing offers are particularly suitable for companies, business customers, short-term project workers, students and tourists who are dependent on short-term rental!
Would you like a cheap, beautiful, fully equipped temporary apartment near Klagenfurt city center, in which you do not have to lose quality of life? No problem for "NiceFlats" apartments! You can expect spacious rooms with attractive furnishings, including a fully equipped kitchen – so that you can cater for yourself at any time! Our standard kitchen equipment includes: oven, microwave, kettle, cutlery, dishes, pots and even a coffee machine!
Short-term living in the "NiceFlats" accommodations in quiet, rural Klagenfurt surroundings enables fast public transport connections so that you can visit the city center at any time and come back home by public transport!
"We booked an apartment and several rooms for our employees. At NiceFlats, service and professionalism really come first. Mr. Zollner and Mr. Maric were always friendly and quickly reachable, they always found a solution for our constantly changing need for rooms. We would definitely recommend NiceFlats." – epoflor GmbH
"Over 30 employees with ongoing fluctuations for more than 1 year. The Niceflats team was always able to provide units at short notice with the right service. Thanks for that! We can only recommend you! " – Cleanroom Consulting
"We were urgently looking for 4 units for 12 employees. Mr. Zollner and Mr. Maric immediately made units available to us. Very competent and professional. I can only recommend them." – IMC Electric GmbH
"Our team was very happy with the units. The check-ins, some of them late in the evening, went really well. Great value for money!" – Peter Bezak Montage
"It was our first time in Austria on a construction site. Niceflats quickly offered us the right units. Uncomplicated and simple." – DC Montage Gmbh
Apartments In Klagenfurt.
Hints.
The weather in Klagenfurt is very gentle. The summer months are pleasantly warm and from December to February it is quite cold, it often snows and the temperature can get colder than -10 degrees. The winter months are perfect for skiing in the mountains. In Summer, it can get pretty hot and the temperatures go up to 30 degrees, ideal for swimming in the lake or doing some water sports. Klagenfurt is located at the lake Wörthersee, one of the most beautiful lakes in Austria. Here you can see the weather forecast for the next 7 days
Klagenfurt is located in the south of Austria and is the largest city in Carinthia. The best way to reach the city is via the A2 motorway or by train. More and more international companies are settling in Klagenfurt. Not only because of the good infrastructure, but also because of the great lifestyle.
The international airport Klagenfurt is located in the north of the city and can be reached by car or train in 15 minutes. There are regular flights to Germany, London, Rotterdam and Vienna. Here you can see the current flight schedule.
The local public transport is very well developed. By bus you can reach most places in Klagenfurt, moreover there are many train stations distributed throughout the city. That makes it so easy to live in Klagenfurt without a car. Due to its good location, Slovenia and Italy can be reached in under half an hour.
With this tool you can find all train connections to Klagenfurt:

Klagenfurt offers great events. In Klagenfurt and around the lake Wörthersee many events take place all year round. Pop stars such as Ed Sheeran, Robbie Williams, and many more have already sung in the Wörthersee Stadium. In 2019, the so-called art project "for forest" was created, which attracted international attention.
Europe's leading trade fair "Internationale Holzmesse / HOLZ & BAU", as well as many other trade fairs, take place in the Klagenfurt exhibition halls. Every year thousands of athletes come to the lake Wörthersee and do their best at the sport event "Iron Man".
Apartments In Klagenfurt.
For Students.
Short-term living in Klagenfurt: apartments for students!
Niceflats offers the easiest solution for students in Klagenfurt
The Alpen Adria University in Klagenfurt is a renowned university. Students from Austria and around the world come to Klagenfurt to study there. That's why we offer temporary accommodation for students and interns in Klagenfurt for a fair price. We want to make it as easy as possible for the students to get an apartment for their stay. Just get in touch with NiceFlats and we'll do the rest. A short meeting at the apartment to hand over the keys and everything is done.
We know that students need to focus on their studies and have no time for annoyance. That's why we offer you an all inclusive package. Electricity, internet, water all included. No hidden costs, we promise.
Lots of young people come to Klagenfurt to do an internship in one of the many international companies.
Internships are very important for young people to orient themselves and to find their right way.
Niceflats offers you a simple and optimal solution.
The Technology Park, many international companies and the Alps Adriatic University are located in the west of Klagenfurt. All our apartments are well connected to public transport, so you can reach the technology park very well. We look forward to welcoming you to your NiceFlat and wish you every success with your studies or internship.
Apartments In Klagenfurt.
For Relocater.
Short-term rental in Klagenfurt for relocators! If you are looking for experienced help for relocation service and furnished apartments with high standards, then NiceFlats is the perfect partner for you. We believe in individuality and comfort. Every flat needs to feel like a home, because relocation, hosting and service is our passion.
You have enough from hearing from your clients every time that there is a problem with the temporary accommodation they are in, whether it's a missing hairdryer or the air condition isn't working. You just can't find a housing service that is reliable.
We know that time is precious and that it is absolutely annoying to waste time on such unnecessary things. NiceFlats is taking well equipped and nice furnished accommodations very seriously. We rather make some extra effort, before disappointing a client.
The process of relocating is long and difficult. So many things need to get done, while your family or your client is relocating and that means a lot of stress for all. We are here to help you in these situations and offer an individual service for you and your clients and a flat that meets all expectations. No hidden shortcomings, just full transparency.
NiceFlats makes everything so simple, what always seemed to be a problem that can't be solved. Now you have a partner you can fully rely on, when it comes to housing, you can finally focus on the important things. Become a partner and enjoy the many benefits you get when you're working with NiceFlats. Many years of experience in the relocation and housing business and a team of experts that know exactly the needs and wishes of your clients.
We have a huge network of hosts, whose accommodations have to go through NiceFlats very strict quality test before they're cooperating with us. So we are also able to manage large inquiries. It is important to us that every client gets what they've been promised. High quality and individual service.
Apartments In Klagenfurt.
For Companies.
Temporary living in Klagenfurt – for companies and entrepreneurs! NiceFlats is your perfect business partner in Austria. Our unique solutions for companies and their housing needs are helping more than 50 partners at this time. We are spread over the whole country working in all major Austrian cities. Our service ensures an easy reservation, move-in and billing process to make your stay as carefree as possible.
Our very modern and selected apartment interior is one of the best looking and most comfortable you can find in Austria. We are very into high quality products going from toiletries to bed clothes. What makes your accommodation feel like a home not a hotel.
The very well equipped kitchen allows you to cook, when you don't want to go dining
or just want to save your budget. We also provide absolutely high class entertainment including netflix, big flatscreen and high speed internet.
One of our special offers is our relocation service we're doing for our customers that are planning to move to Austria. You can choose from one to three roomed apartments or even townhouses for your stay. Whether your stay is long or short termed, we are making sure you'll find your perfect accommodation here in Klagenfurt. We are coordinating every detail for your relocation to make it as simple and as relaxed as possible. Our agents coordinate you through the whole process right from the beginning, when you're contacting NiceFlats. First things first, we ascertain the demands you have for the accommodation. Then we're picking out the one that fits perfectly for you. Either from our own properties or from other agencies and property managers, we are working closely with. Afterwards we present you the best results and make an appointment to show you the solutions you liked best. After you have chosen the stay you prefer, we're up to processing the required paperwork.
Apartments In Klagenfurt.
For Assemblers.
Short-term apartments / accommodation in Klagenfurt for project workers! The industry in Klagenfurt is growing well. New construction projects are created almost daily, so the demand for accommodation for assemblers and project workers in Klagenfurt is growing. We have a lot of experience in giving workers from all over the world a comfortable home during their stay.
Your company is not based in Klagenfurt, but has a big project to do there. No problem, we offer you the optimal solution. Niceflats is a professional company with years of experience in renting apartments to companies for their workers. We know exactly what is important for them.
Happy employees are good employees. The welfare of your employees is important to us. If he feels well at home, he is doing good work. That's why he should feel comfortable in his Niceflat.
All our apartments are completely perfect. A cozy living room invites you to surf with high-speed internet or to watch Netflix on the couch. Your employees do not want to go dining expensive every day, no problem. The fully equipped kitchens of the Niceflats are ideal for preparing a delicious meal. Dirty clothes can easily be washed in the washing machine in each apartment.
Just write us how many people come, when they arrive, the duration of the stay, the budget and for what purpose the apartment is needed. We will contact you shortly with a non-binding offer.
We would be happy to accommodate your employees as best as possible and so then they can take care of the important things.
Apartments In Klagenfurt.
With Dogs.
Short-term living in Klagenfurt with pets is allowed at NiceFlats! Your dog is more than just a pet, it belongs to your family. That's why dogs have a special place at NiceFlats. Dogs are welcome in each of our apartments.
Because we also love dogs as much as you, we know exactly what it is important for them to feel comfortable. Klagenfurt has a lot of parks, where you can take a leisurely stroll with your favorite.
The lakes and the mountains of Carinthia are ideal to do a hike with your dog.
Please tell us, if your dog comes with you and later on send us a picture of him. Then we find the perfect Niceflat for you and your darling.
Frequently Asked Questions
How far are the NiceFlats Apartments from the city center of Klagenfurt am Wörthersee?
With our NiceFlats apartments you can experience the pulsating life in Carinthia's provincial capital up close! You can easily reach the city center of Klagenfurt am Wörthersee on foot or by bike and visit the picturesque old town, the new square, the country house and the cathedral of Klagenfurt. All NiceFlats apartments in Klagenfurt are just a stone's throw from the city center and offer good public transport connections.
However, the exact distance to the city center depends on which apartment you book. You don't know your way around Klagenfurt and have questions about the location of your NiceFlats apartment? Our NiceFlats team will be happy to help you! The following applies to every apartment in the Klagenfurt area: You are in the best location and have popular sights, your place of work and supermarkets almost right on your doorstep.
Furnished apartments in Klagenfurt for companies, project workers and students: What services and facilities do NiceFlats rooms offer?
NiceFlats is your reliable partner for modern and stylish living in Klagenfurt am Wörthersee! The southernmost provincial capital of Austria is not only experiencing an economic boom, but is also becoming increasingly popular with tourists. Finding nice and, above all, affordable accommodation for your studies or assembly work is anything but easy.
We at NiceFlats follow a simple concept: your stay should be as easy as possible! Our apartments have bathrooms, kitchens, washing machines, Netflix, high-speed internet and much more. With our special all-round carefree package, you only get one bill and don't have to pay a deposit or worry about hidden costs.
Are you a fitter, student or entrepreneur looking for a modern apartment in Klagenfurt at a fair price? Then get in touch with us today. Together we will clarify your wishes and then find your dream apartment for short-term rent in idyllic Klagenfurt. The highlight: If you wish, we can pick you up from the airport or train station and take you straight to your new home!
How much does an overnight stay in the NiceFlats Apartments in Klagenfurt am Wörthersee cost per night?
The rental price for our NiceFlats apartments in Klagenfurt am Wörthersee varies depending on the type of apartment and the length of your desired stay. Thanks to our all-round carefree package, you can enjoy the advantages of individual services. Because flexibility and individuality are trumps with NiceFlats: You can choose from different room sizes and room types, opt for a shared apartment or use the advantages of a single room.
Thanks to the excellent value for money, the NiceFlats Apartments are a great choice for anyone looking for stylish and modern accommodation in Klagenfurt am Wörthersee. Benefit from your NiceFlats advantages today: We draw on a huge network of hosts whose accommodations have to pass our strict quality tests before they work with us. In the apartments you live in a modern and sustainable way without having to spend a fortune. The apartments in Klagenfurt are tastefully furnished and offer all the amenities you need for a comfortable stay in Carinthia's friendly state capital.
Were we able to convince you of our concept? Then contact us today. Together we will find your perfect apartment with optimal equipment at a fair price in the best location. We look forward to you!
I will drive my car to Klagenfurt am Wörthersee. Is there free parking near my accommodation?
Whether you are a student looking for a nice place to study or are moving to Klagenfurt for a short period of time as a professional, you will find what you are looking for here in our apartments in Klagenfurt. The most important thing for our mobile guests first: Yes, there are parking spaces near the apartments, which are available to our students, companies and fitters free of charge! You will receive detailed information on this when booking or on request from our dedicated NiceFlats team. Just give us a call or send us an email!
Already knew? Klagenfurt convinces even without a car! Because as soon as you arrive, Klagenfurt impresses with its diversity and mobility. Thanks to the sophisticated infrastructure, you can easily navigate through the urban jungle by e-scooter or bicycle, use the numerous public transport options or simply explore Austria's southernmost provincial capital on foot.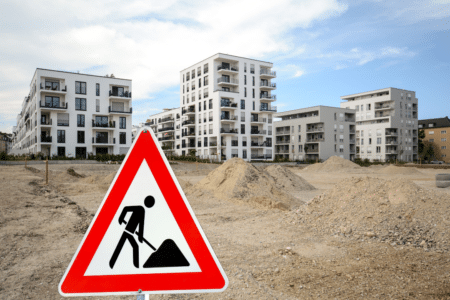 Villach, the Mediterranean city on the border with Italy. The picturesque town of Villach is located on…